Journey Builder - Get Started
Journey Builder allows you to communicate more while sending fewer messages. Send hyper-appropriate messages throughout the customer experience. Harness the power of customer data and in-depth segmentation to enhance your digital communications. Enjoy more detailed analysis to better track results and success. Send automated messages without the need for manual scheduling and also reduce your workload with our repeated campaign feature.
More personalized messages throughout the customer journey, less clutter in the customer's inbox, detailed analysis and reduced manual work with Rule Journey Builder. You can read more about customer travel här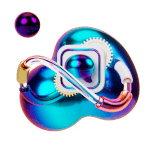 Repeating campaigns
Increased efficiency
Streamline communication across multiple channels. Do you want to provide a weekly update of content collected from your website? Without having to create the content manually every week? Our repeated campaign feature allows you to automate campaigns that you want to overtake without the need for manual work!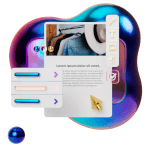 Hyper personalization
Personalisation at the next level
Customer level at the next level. Our advanced technology allows you to segment based on an unlimited number of data points. The combination of useful data and thorough segmentation opens up hyperpersonalization. Deliver spot-on communication throughout the customer journey!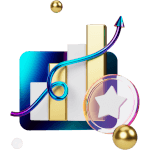 Increased analysis 
Granular results and performance 
Complete statistics for your travels, lanes and specific content statements. Increased tracking of results and performance, giving you a better understanding of your marketing efforts. Plan and strategize your digital communications based on comprehensive analytics and increase your conversion!
How does it work?
Journey Builder is a new way for you to communicate with your customers in a more personal and efficient way. To get a clear overview of your content, we have chosen to break out the contents of the email into building blocks. The contents of the email will vary for different recipients. For example, if you refill in 3 days and it was 320 days since you last traded an item and that it is Monday today then the receiver "Adam" meets four content modules. 
This technique we call hyperpersonalization and means giving the recipient what it wants when it wants it. 
1. Customer data can enter Rule in several different ways. It can be via an integration or via import. Please read more about integrations under XXXX article. Based on what customer data we have, we can then segment, e.g. send a discount code 3 days before a member's birthday. 
2. Segmentation customer data is an effective way to increase the engagement of the recipient. In this example, we use a filter that sorts out all customers who have shopped 2 orders or more. 
If the recipient has made 2 orders and has not shopped for 320 days, it meets the requirement for "We miss you!" if the recipient has made 2 orders and has not shopped for 330 days, it meets the requirement for "15% Discount!".
If the receiver does not meet any of the requirements of the "Win Back track", it will not receive that content. 
3. Personalisation
4. Custom scheduling Each "Journey" is sent 1 time/day. You choose what time it is during "Marketing time". 
There is no limit to how many "Journeys" you can have. It can be an advantage to have several to get a better overview.
5. Smarter communication All this together creates a smarter communication to your customers and repetitive mailings are now data-driven and scheduled. The recipients get the content they want when they want it, it in turn increases the conversion.  
I denna article, we go through Journey builders components